A few pictures from the lasts of December and firsts of January.
Shell and me at Vedauwoo...we figured out the timer feature on her camera.  LOLz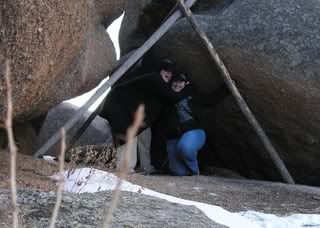 Another in Vedauwoo.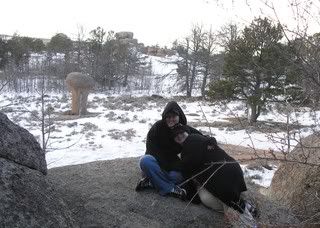 And another.
Shell by the "penis" rock.  LOLz
And moi.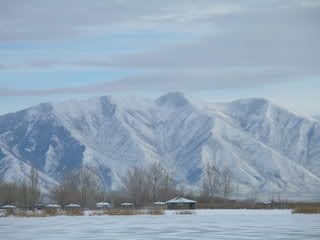 View of the Wasatch mountains from the docks at Utah Lake.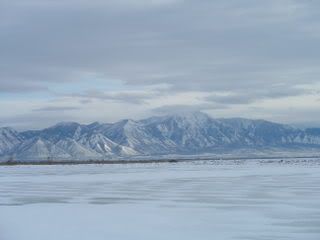 And another.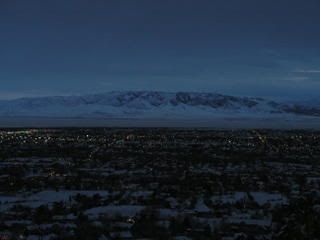 View of Utah Valley (Provo and Orem anyway) from the hills above the valley.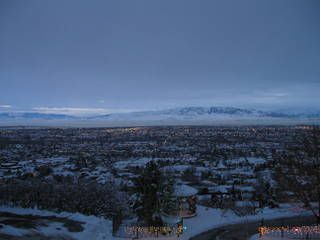 And another.
Most of the family on Christmas day after presents.  LOLz
Two crazies having fun.  :o)